Ergonomia owns a selection of specialized equipment, needed for conducting the measurements necessary for the occupational risk assessment, or for environmental protection. The equipment is constantly renewed and regularly calibrated in accordance with the requirements set by the manufacturer. The scientific staff performing the measurements are adequately trained, use the appropriate methodology each time, and are supervised by the Ergonomia 's Scientific coordinator, Dr. Panayiotis Papadopoulos.
We conduct measurements for the following:
Physical & Chemical Agents
Indoor Air Quality
Electrical Insulation of Equipment & Grounding
Diagnosis by Infrared Thermography
In addition, Ergonomia's Occupational Physicians and Occupational Health Visitors can provide specialized medical examinations for the employees, such as:


Visual Acuity (Visiotest)
Spirometry
Audiometry
Medical Examinations are under the supervision of Ergonomia's Medical coordinator, Mr. Athanasios Davelos, MD.
Below there is a list of the instruments and equipment used:
Occupational and Environmental Noise Measurement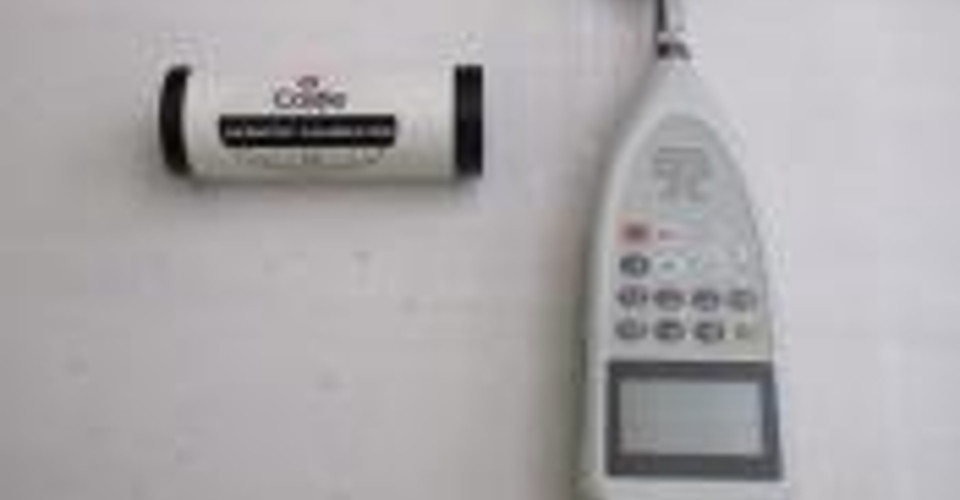 Ergonomia own the following equipment for the measurement of Occupational and Environmental Noise:
Type 1 Integrating Octave Band Sound Level Meter (Castle GA121)


Sound Level Meter Calibrator (Castle GA607)


2 Noise Dose Meters (Castle GA256)
Measurement of Personal Noise Exposure in Workplace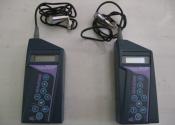 Noise Dose Meter
Ergonomia own 2 Noise Dose Meters, in order to measure the personal noise exposure of the workers.
Noise Dose Meters are made by Castle, type GA 110; they are calibrated annually, according to the manufacturer's requirements. They have been used in many assessments for estimating the personnel's noise exposure in company buildings, industries and construction sites.
Each Noise Dose Meter is calibrated before the meaurement, using the calibrator Castle GA 601.
Mechanical Vibration Measurements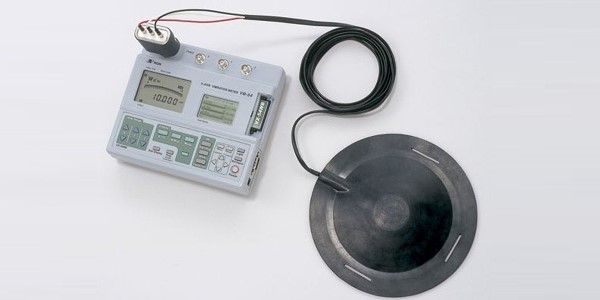 Mechanical Vibration Measurements
Mechanical vibration measurements require the use of special equipment, appropriately certified and calibrated, and the application of a specific methodology. Additionally, they must be carried out by experts with proven experience so that the results are not questioned.
For the measurement of mechanical vibrations at workplaces, Ergonomia own portable equipment consists of recorder and three-dimensional accelerometer (RION VM-54), that is one of the most reliable internationally, appropriately certified and calibrated. Measurement methodologies are according to Greek legislation (Presidential Decree 176/2005, KMLE) and international standards (ISO 2631-1 / 1997).
Infrared Thermography Camera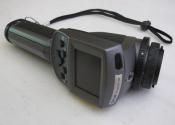 Infrared Thermography camera FLIR E45
The Infrared \thermography camera is used for mapping the distribution of hot surfaces, such as in electrical panels, machinery, buildings, plots and so on. It is one of the most modern methods of non-destructive testing of mechanical and electrical equipment.
It has been used in many cases for testing electrical panels and detecting moisture in buildings and industries.
Estimating Thermal Comfort (WBGT)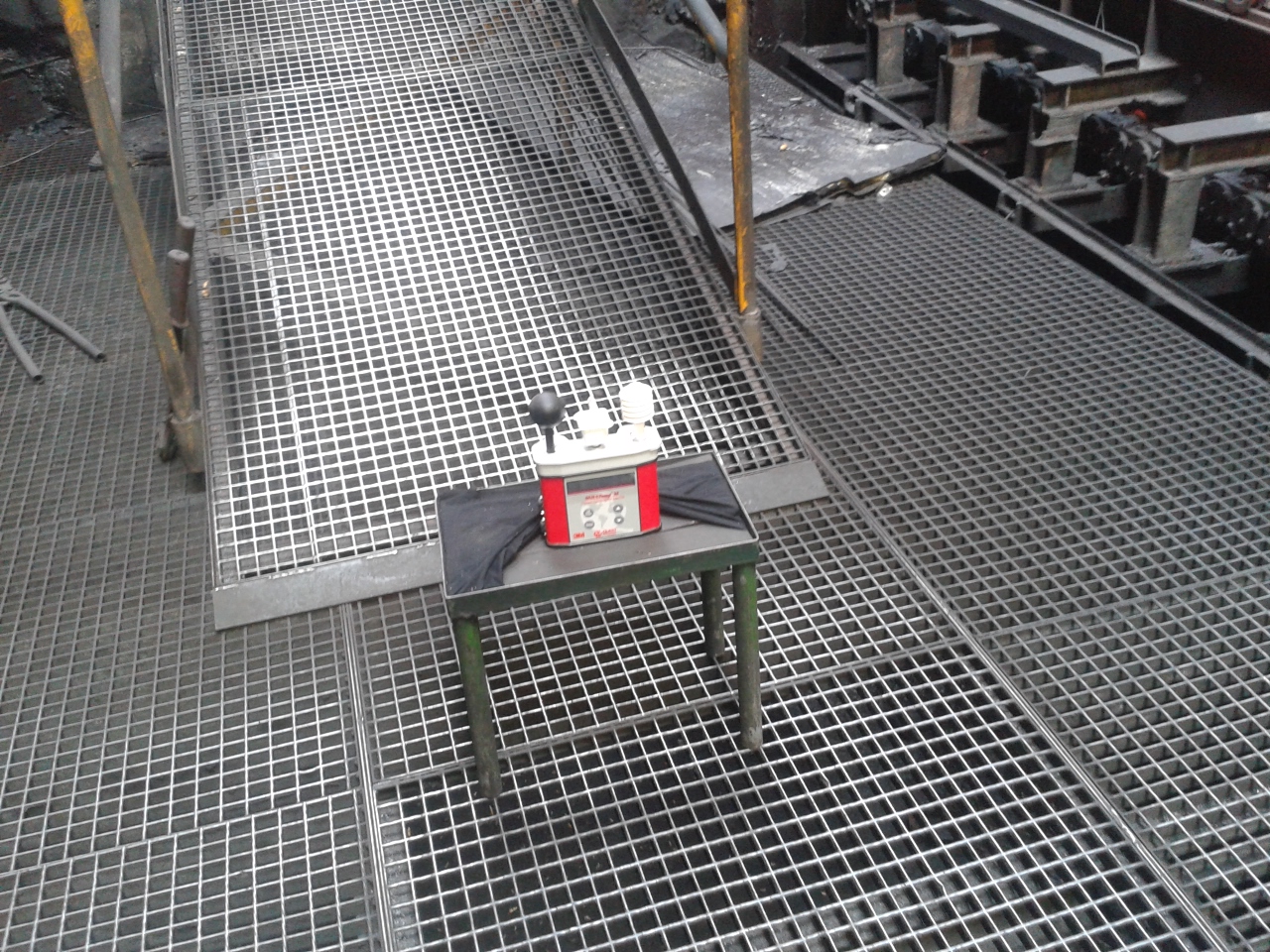 Wet Bulb Global Temperature (WBGT)
Ergonomia owns specialized equipment for measuring the parameters of WBGT. In particular: › Wet bulb temperature, › Dry bulb temperature, › Black Globe Temperature. The equipment used is QuesTEMP 32 that has been used in a number of measurements, heat stress estimation and exposure assessment of workers in a thermal environment.
Equipment for the Measurement of Inhalable and Respirable Dust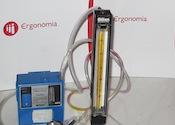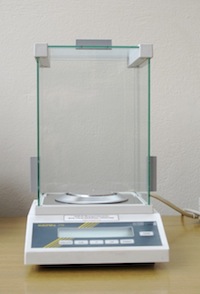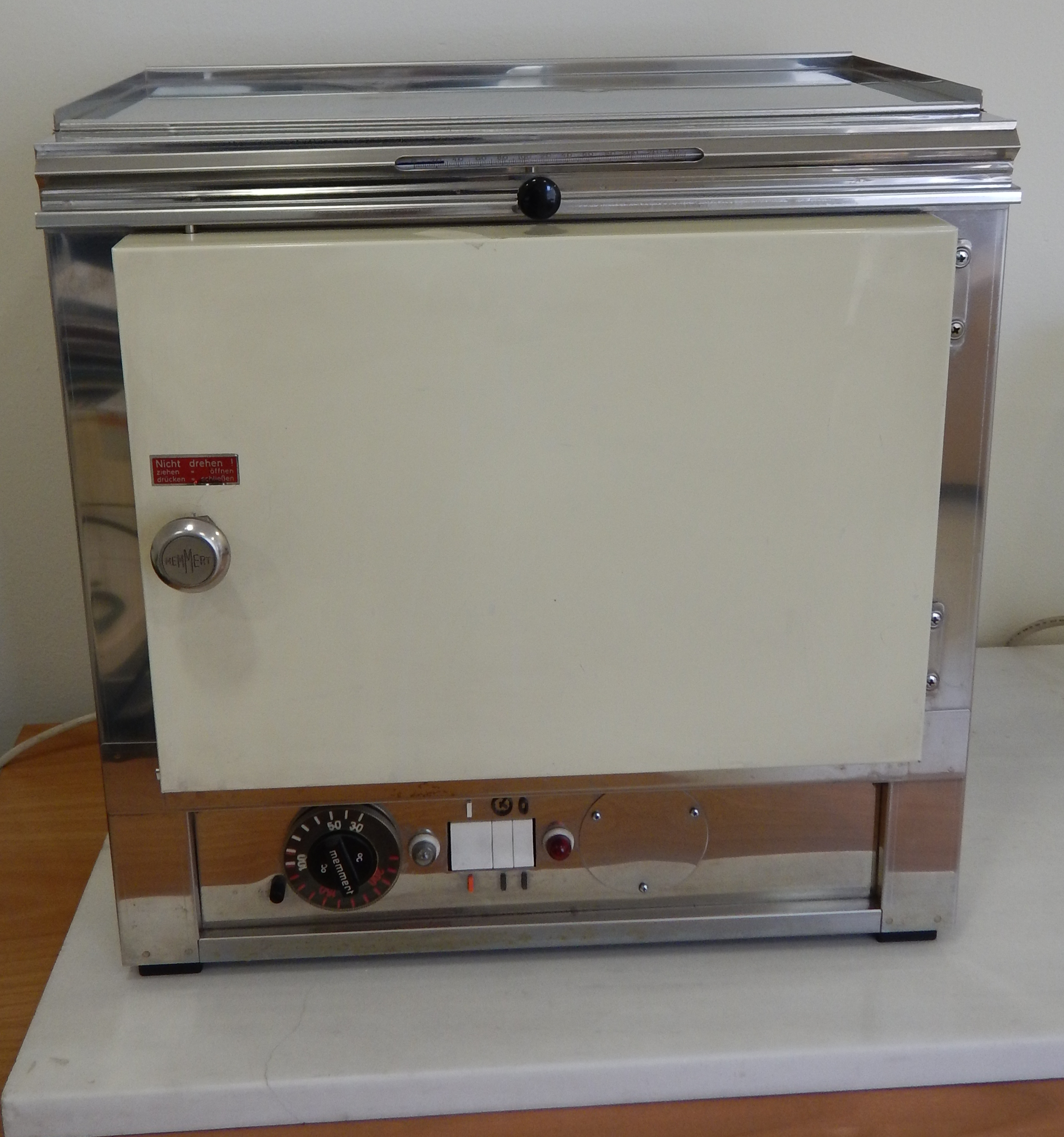 Instruments for air sampling
› Pumps (Gilian GILAIR 5l), with 0-5 l/min flowmeter
› Pump calibrator (Flowmeter)
› Inlet dust, inhalable - inhalable (TCR Tecora AF99-2100SN) and fibers (TCR Tecora AF99-1100SN)
› Cotton Dust Sampler (by Lumsden - Lynch)
› Equipment High Flow Air Intake (Gilian AIRCON-2 for 2-30 l/min) for sampling chemicals
› High precision balance (fifth decimal), Kern type 770-60. 
› Drying oven
Light Intensity Measurements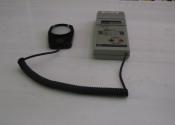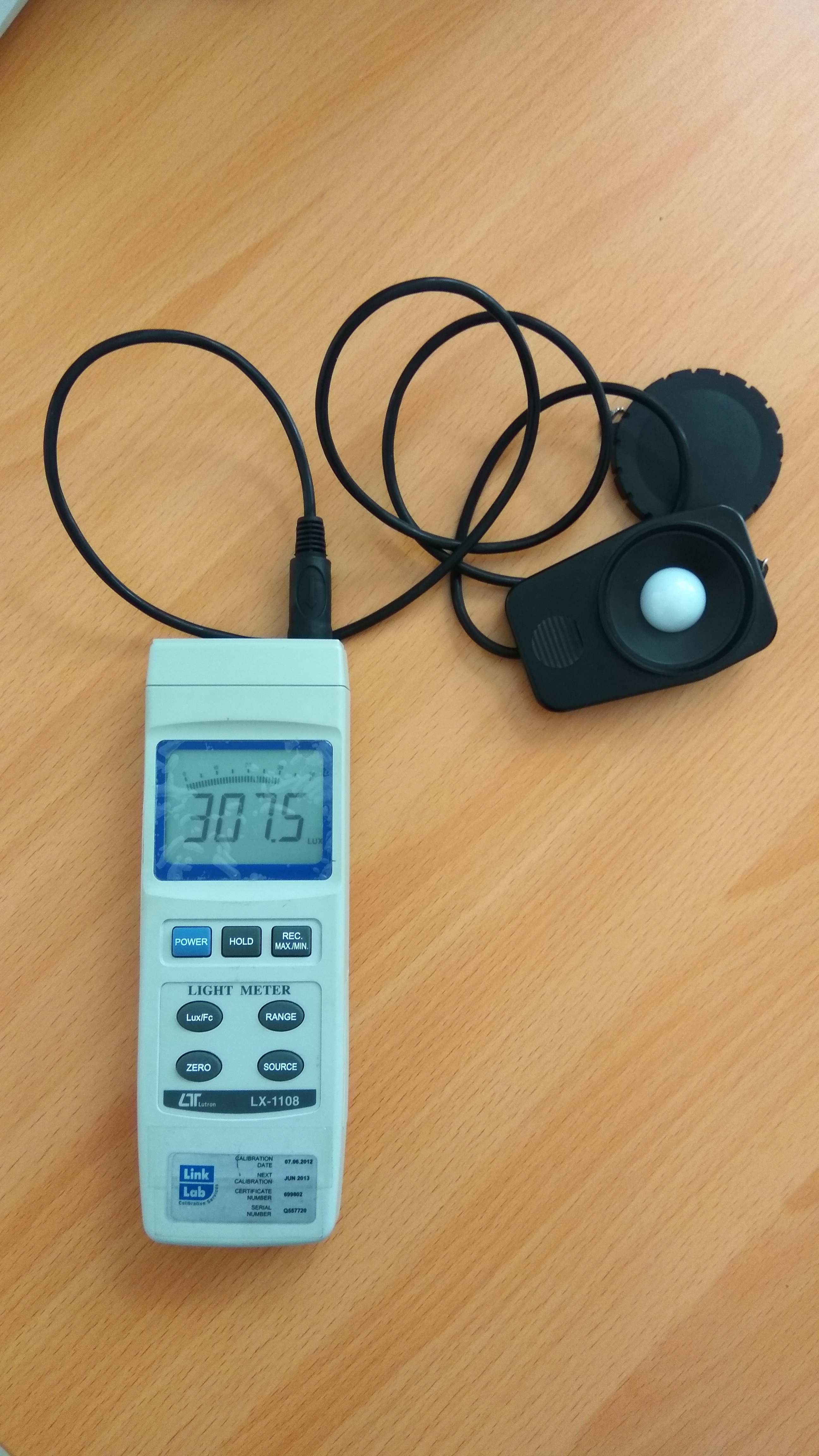 Digital Lux / Light Meter (Lutron LX-102)
Light intensity meter with a 3 scale of 0-50.000Lux and accuracy of ± 1Lux (0-2000Lux) 
Digital Lux / Light Meter (Lutron LX-1108)
Light intensity meter with a 5 scale of 0-400.000Lux ± and accuracy of 3% rdg + 0.5% F.S. (0-400.00Lux).
ELF Radiation Measurement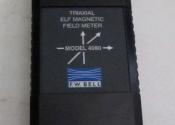 Triaxial ELF Magnetic Field Meter F.W. BELL 4080
It is used to measure radiation sources of various ELF, including electronic office equipment, such as monitors, and generally any kind of electrical and electronic devices.
The Model 4080 measures a wide range of ELF magnetic fields, regardless of the angle's measurement. 
Measurement of Electrical Parameters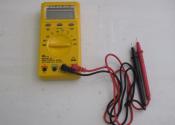 Multimeter Lutron DM-9092
Measuring DCV, ACV, DCA, ACA, ohms, hFE, DIODE, Continuity Beeper.

Miliometer Lutron MO-2001
An instrument for measuring very low resistance range of 0.1m Ohm - 2000 Ohm, with a precision of 0.1m Ohm.
Insulation Tester Lutron DI-63000
It has multiple functions for testing insulation of 200M Ohm (100V), 200 M Ohm (250V), 200M Ohm (500V), 100M Ohm (1000V). It has an accuracy of 200Ohm so it can easily measure low resistances in motor windings and transformers.




GOSSEN METRAWATT
GOSSEN METRAWATT exclusively provides measurements of electrical magnitudes according to EN 60204. The instrument bears the necessary calibration certificates to demonstrate the correct operation of the instrument.
Measurement of Chemical Agents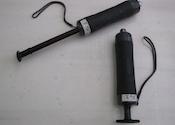 Pump, type GASTEC GV-100S
It is used for the estimation of the concentration of chemical agents in the atmosphere of the workspace environment. 
For the quantification of the measurements the Gilian GilAir 5 pumps may be used: › with a flow rate of 0,05-0,8 l / min, for the concentrations of volatile hydrocarbons › with a flow rate of 0.5 - 5 l / min, for the concentration of heavy metals
Measuring Indoor Air Quality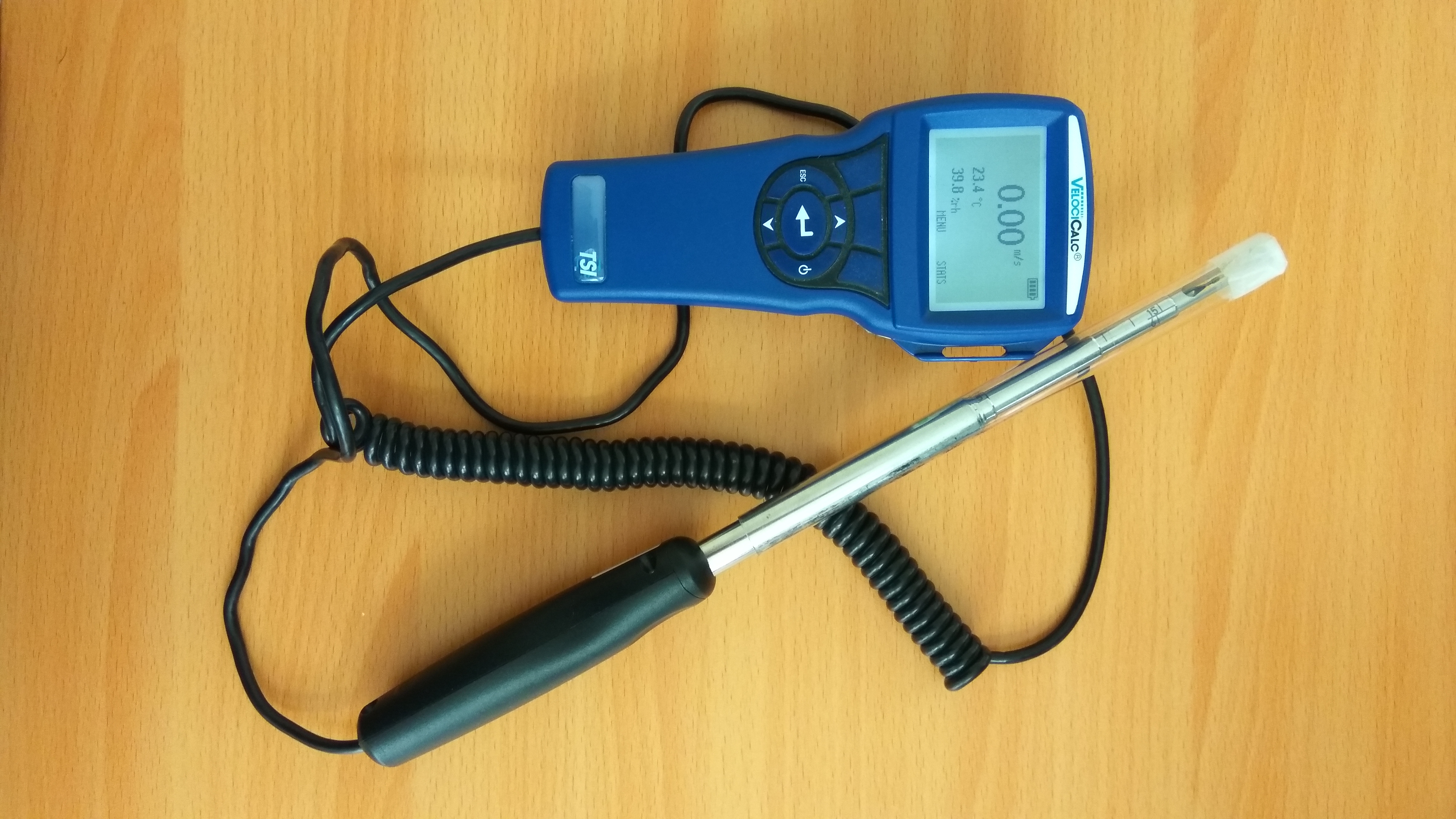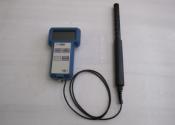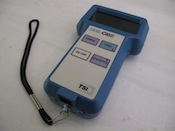 Digital humidity and temperature meter VelociCalc TSI-9545
It is used for measurement of: › Temperature, › Air Velocity, › Relative Humidity
Digital humidity and temperature meter TH-CALC TSI 8720
It is used for measurement of:
› Temperature,
› Air Velocity,
› Relative Humidity
CO2 Analyser TSI 8732 IAQ-Calc
It is used to measure the concentration of exhaled CO2 in the atmosphere of indoor workplaces.
Measuring Visual Acuity (Visiotest)
Visiotest
Used to test visual acuity, early detect potential refractive erros of vision, color blindness, ametropia trend.

Spirometry
Spirometry Device Used to detect possible lung diseases.
Audiometry
Audiometry device Used to measure the ear's auditory acuity.
First Aid Training
CPR Manikins
The manikin used for practicing cardiopulmonary resuscitation during First Aid Trainning Seminars/