OSHE Legislation Subscription Service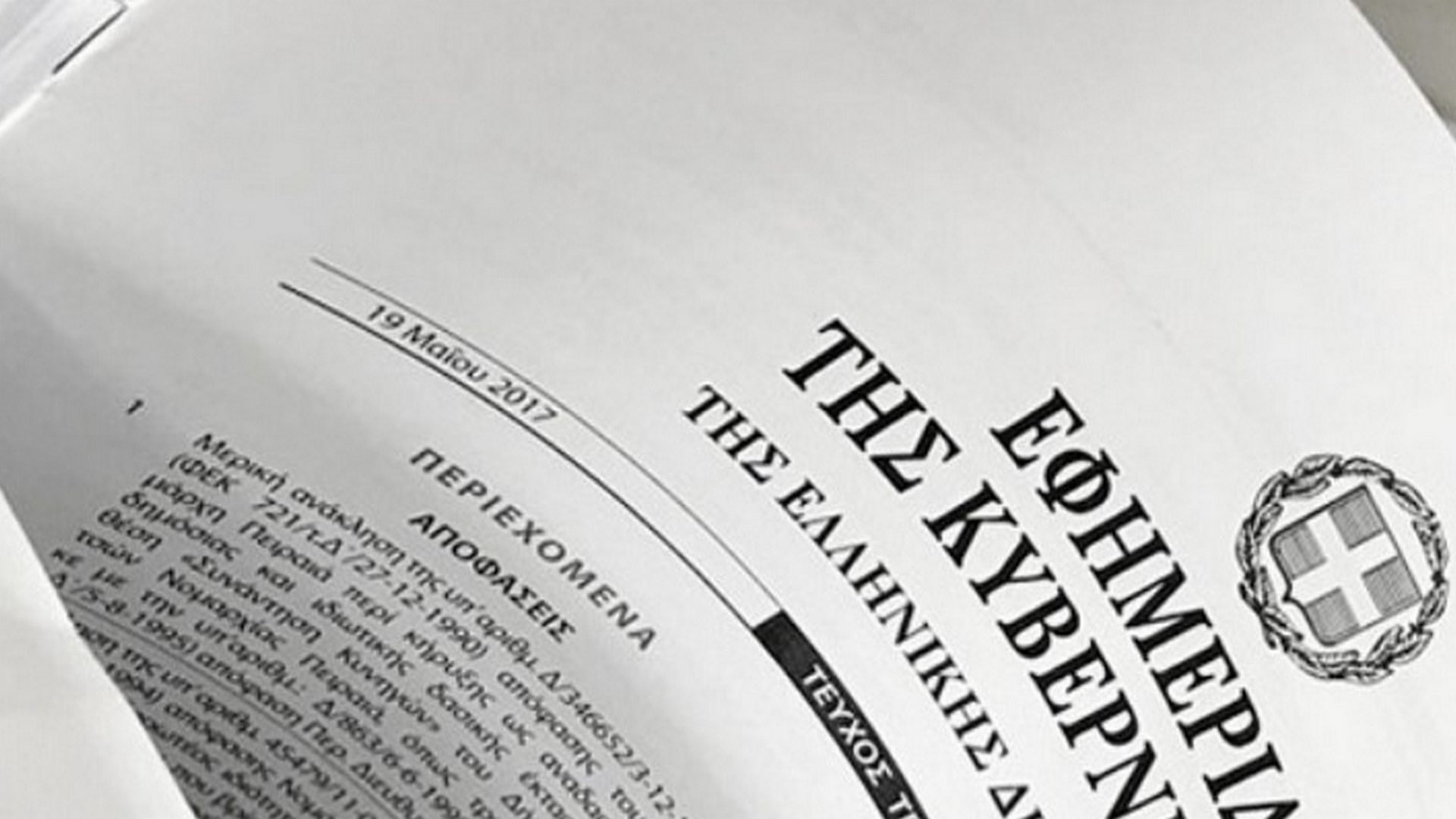 SCOPE OF THE SERVICE
The purpose of this service is to inform the persons in charge of Occupational Safety & Health and Environment (OSHE) issues on specific issues of the Occupational Safety, Health and Environmental legislation, according to the company's industrial sector.
The legislation update is mandatory for every company certified under the ISO9001, ISO14001, ISO45001, and ISO22000 standards, as this customized information satisfies all the relevant requirements, regarding timely updating and legal requirements recognition.
SPECIFIC OSHE LEGISLATION UPDATE - MONTHLY SUBSCRIPTION SERVICE
ERGONOMIA will provide your company, information about the national and EU legislation, relevant to the subjects of OSHE.
For every new regulation (Law, Ministerial Decision, Common Ministerial Decision, Presidential Decree, European directive or regulation, etc.) related to OSHE, ERGONOMIA will send electronically on a monthly basis, the corresponding official documents along with a summary of the main provisions of each new regulation published during the previous month.
In addition to the above summaries, ERGONOMIA can prepare for your company a special customized report which will indicate which of the new regulations are applicable to your company's operations (plants & offices), how these regulations affect  operations and what actions should be taken in order for the company to be compliant with new regulations.
SUBSCRIPTION BENEFITS
The benefits of this service are the following:
Compliance with the requirements of the standards ISO 9001, ISO 14001, ISO 45001 or ISO 22000 for legislation updating and the corresponding law requirements.

Content outline, i.e., a summary of the new regulations.

Information on the European Legislation (Regulations which is directly applicable to all EE member countries and Directives which precedes the harmonization to the national regulations).

Enhancing the function of the responsible person for the management system (reliability, speed, time saving).
In addition to the above, the special customized report will provide the following benefits to company's management team:
New regulation requirements which are applicable to your company's operations (plants & offices).

Focus on regulation which affects company's operations.

Company's actions needed to comply with the requirements of the new regulation.
SPECIFIC TOPICS
Occupational Safety & Health legislation topics:
| | |
| --- | --- |
| ·         PPEs | ·     Physical Agents |
| ·         Fire protection | ·     Chemical Agents |
| ·         Permit to Work | ·     Biological Agents |
| ·         Major Accidents Prevention | ·     Fuels |
| ·         Machinery safety | ·     Natural Gas / Energy |
| ·         Explosive Atmospheres | ·     Issues pertaining to licensing required by employees |
| ·         Pressure Vessels | ·     Dangerous Goods |
Environment legislation topics:
| | |
| --- | --- |
| ·         Environmental/Operating Permits | ·         Gaseous Waste Management (Air Pollution) |
| ·         Energy | ·         Liquid Waste Disposal |
| ·         Water Resources Management & Water Protection | ·         Solid & Hazardous Waste Management |
Category
Occupational Safety & Health in Businesses