Setting employee physical and mental health as a corporate priority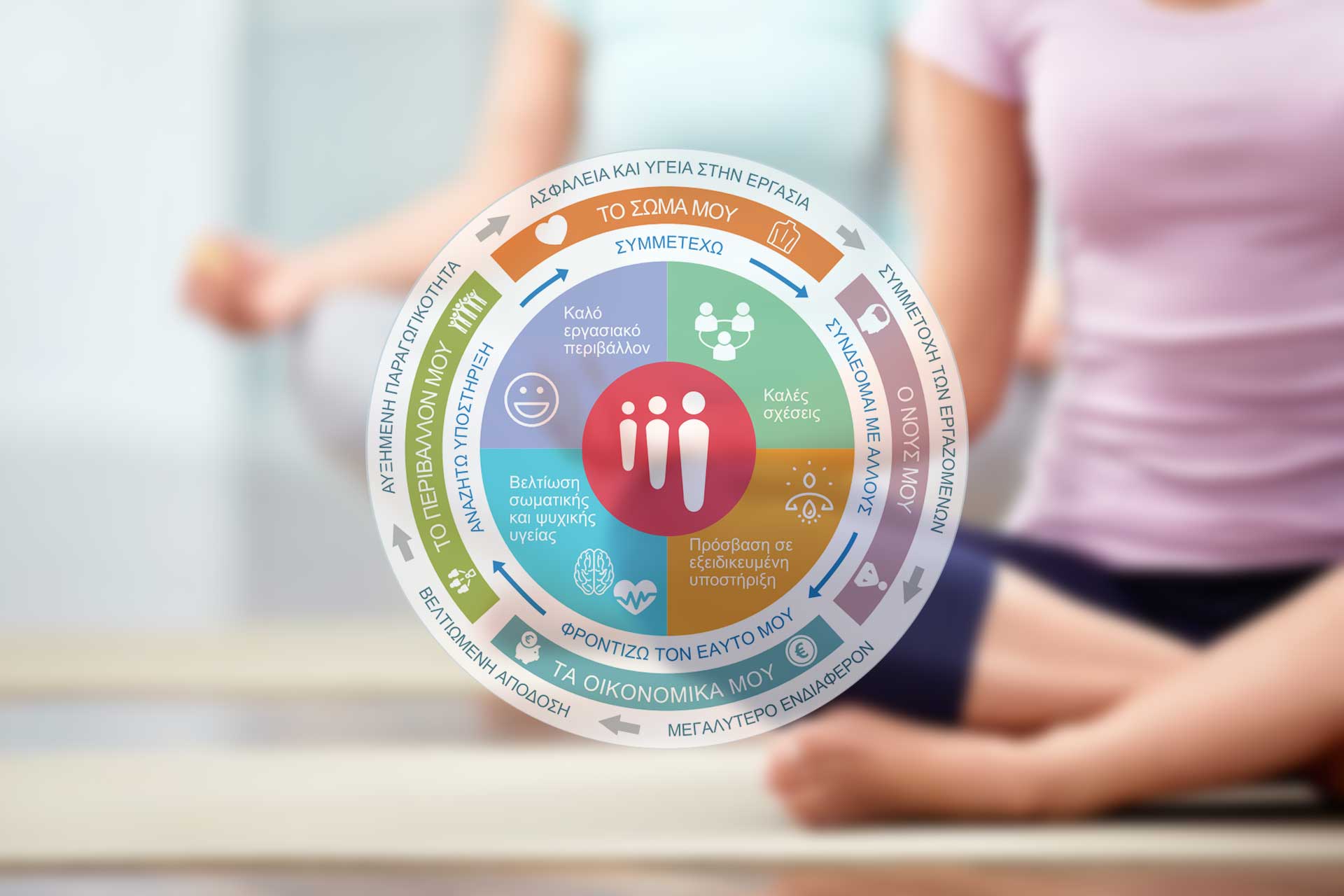 ErgoWell-being programs
For 30 years, Ergonomia is consistently placing Human at the front, by developing solutions and services for businesses, aiming at occupational risk prevention and the enhancement of working conditions.
Acknowledging the ever-increasing demands of modern businesses, which take into account the satisfaction of wider employee needs, ErgoWell-being programs were developed, offering a wide range of options regarding workplace psychosocial risk prevention and the promotion of well-being and physical and mental health.
The basic philosophy underpinning the ErgoWell-being programs is that a positive work environment improves employee relations, upgrades the daily work life and strengthens organizational engagement and efficiency.
Through many years of know-how, Ergonomia offers:
Recognized EAP (Employee Assistance Programs) services

, such as 24/7 Employee Hotline, Counseling Support sessions, Psychosocial Risk Assessment and Consulting Services for Managers and Executives,

Employee Development services

, such as Employee Learning, Teamwork Excellence, Coaching-Mentoring and Work-Life Balance and

Wellness services

, such as Nutritional Counseling and Smoking Cessation Program
Why choose ErgoWell-being programs?
ErgoWell-being programs:
Provide a holistic and long-term approach to occupational health and well-being.

Α

re inextricably linked to the company's general safety culture, that Ergonomia, through its many years of experience, can ensure.

Propose a wide range of services and actions under the pillars of Employee Assistance Programs, Wellness and Employee Development.

Are adapted to suit all company sizes and sectors
Our specialized ErgoWell-being Consultants propose comprehensive solutions, tailored to your company's specific requirements and customized to meet those needs.
Benefits
The environment – productive, efficient and effective work environment

The people – employee moral enhancement and engagement

The executive group – Saving time for the HR and executive team to focus on strategic goals

Culture and Values – Preventing Psychosocial Risks and fostering a culture of health and well-being

Corporate reputation enhancement – Implementing corporate responsibility in the employee pillar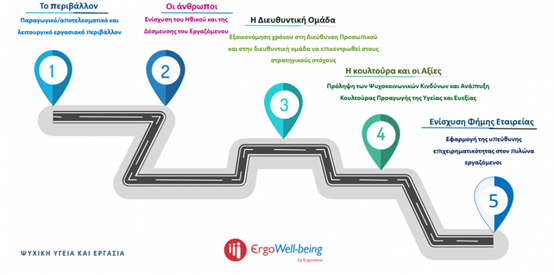 How the successful implementation is ensured
High standards




By setting high standards and principles, we respect confidentiality and privacy and achieve employee consent and participation.

Employee Rights




We make sure that employees are aware of their rights.

Assessment




Through the right methodology, we assess the working conditions and occupational hazards of our clients' company, by evaluating employee feedback.




We ask for feedback for our services.




We follow local and global developments and seek to develop innovative and state-of-the-art offerings for our clients, customized to the Greek workplace culture.

Metrics




Using appropriate indicators, we monitor and improve the implementation of our ErgoWell-being services and we suggest ways to increase usability by the beneficiaries.

Our Vision




Our ultimate goal is for our clients to ascertain the value of our services, realizing the positive impact on their people and saving valuable resources and energy that contribute to optimal working conditions, efficiency and organizational commitment.